Free Wifi
10% discount on the hotel stores
10% discount for our Menu of the Day"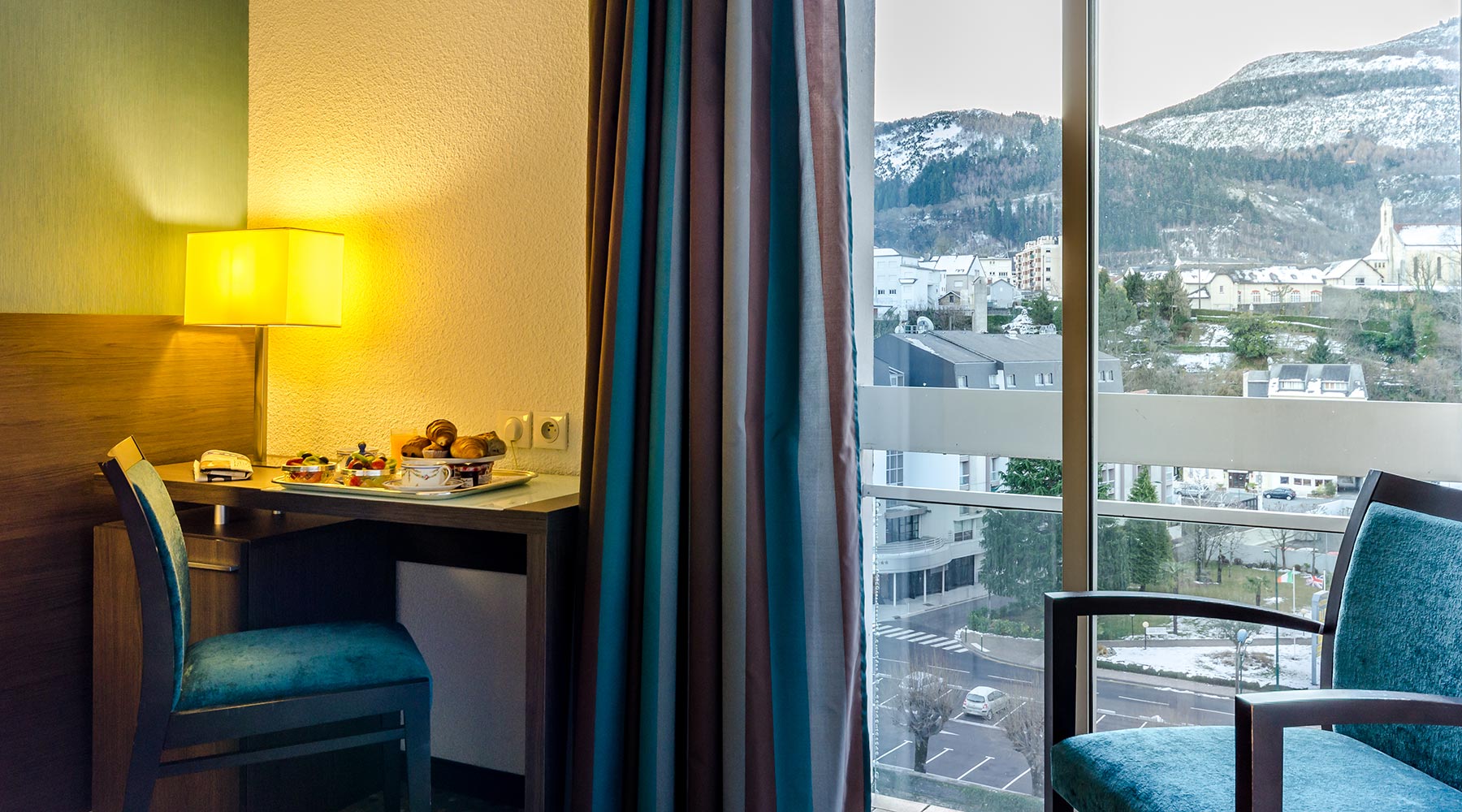 The 92 rooms of the Miramont Hotel are completely equipped with modern furniture. Our rooms were renovated in 2008 and they all offer you free Wi-Fi connection. 46 of our rooms have a balcony or a terrace. Don't miss out the amazing views from our rooms. We offer to our clients four twin or triple rooms perfectly adapted for people with reduced mobility.
Double

Rooms with a full and private bath room, WC and a bath tub with a shower arm. We also offer you some welcome products, a free Wi-Fi connection, a satellite TV, air conditioning, a little office space and a telephone.

20 m2

Wi-Fi internet connection
Satellite TV
Air conditioning or heating according to season

Book now

Single

Rooms with a full and private bath room, WC and a bath tub with a shower arm. We also offer you some welcome products, a free Wi-Fi connection, a satellite TV, air conditioning, a little office space and a telephone.

17 m2

Wi-Fi internet connection
Satellite TV
Air conditioning or heating according to season

Book now

Triple

Rooms with a full and private bath room, WC and a bath tub with a shower arm. We also offer you some welcome products, a free Wi-Fi connection, a satellite TV, air conditioning, a little office space and a telephone

20 m2

Wi-Fi internet connection
Satellite TV
Air conditioning or heating according to season

Book now

Twin

Rooms with a full and private bath room, WC and a bath tub with a shower arm. We also offer you some welcome products, a free Wi-Fi connection, a satellite TV, air conditioning, a little office space and a telephone.

20 m2

Wi-Fi internet connection
Satellite TV
Air conditioning or heating according to season

Book now